Windows Server 2022 Standard + 50 User or Device CALs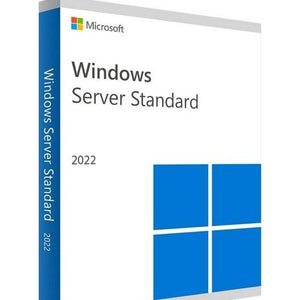 Windows Server 2022 Standard + 50 User or Device CALs
Regular price
Sale price
$39.90
Windows Server 2022 Standard + 50 User/Device CALs

(2 License Pack)
It can be used on Versions of:: WINDOWS SERVER 2022 STANDARD & RDS 50 USER or DEVICE CALS License. If not choose User cals will be send by default.
License type is DOWNLOAD , No CD/DVD/USB will be sent.
YOU WILL GET OS LICENSE + RDS CALS LICENSE so total of 2 Licenses you will get.
Buy with Confidence , Your Purchase is 100% Money Back Guarantee
Similar products
Customers who viewed this item also viewed